Bio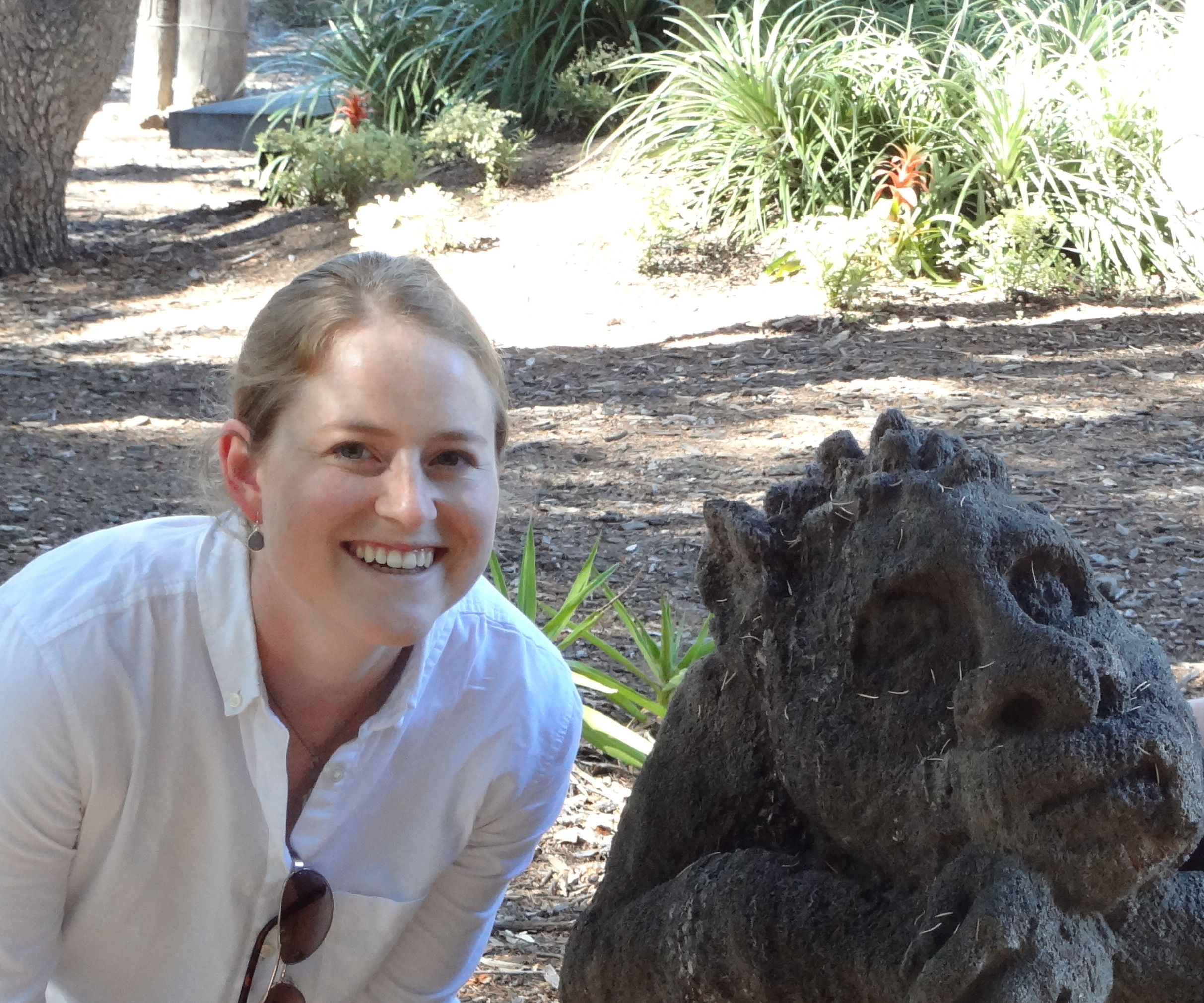 I am an assistant professor at Virginia Tech in the math department and program in computational modeling and data analytics (CMDA), and a Luther and Alice Hamlett Junior Faculty Fellow in Virginia Tech's Academy of Integrated Science. I earned my PhD from the Institute for Computational and Mathematical Engineering (ICME) at Stanford in 2018, where I was a member of the Stanford Exploration Project (SEP) seismic imaging group. I am an affiliate in the geophysics department at Lawrence Berkeley National Lab. I hold an MS in geophysics from Stanford, and a BS with a double-major in math and computational physics from UT-Austin.
Contact
Email (preferred): eileenrmartin AT vt DOT edu
Office (won't be there during social distancing): McBryde 474
Office phone (won't answer during social distancing): 540-231-6397
Announcements
New hands-on introductory math research course in Fall 2020 "BEPUR: Broadening Engagement and Participation in Undergraduate Research" more info

Recent preprints and publications:

New preprint on ArXiV: J. Kump and E.R. Martin, "Multichannel Analysis of Surface Waves Accelerated (MASWAccelerate): Software for Efficient Surface Wave Inversion Using MPI and GPUs"
Paper recently accepted to Geophysical Research Letters: G. Fang, Y.E. Li, Y. Zhao, E.R. Martin, "Urban Near-surface Seismic Monitoring Using Distributed Acoustic Sensing," Preprint on EarthArXiv
Paper recently accepted to Journal of Geophysical Research Solid Earth: Z. Spica, M. Perton, E.R. Martin, B. Biondi, G. Beroza, "Urban Seismic Site Characterization by Fiber-Optic Seismology," doi:10.1029/2019JB018656, version on JGR, preprint on EarthArXiV
Preprint on VTechWorks: E.R. Martin, "A Linear Algorithm for Ambient Seismic Noise Double Beamforming Without Crosscorrelations"
Conference paper preprint: T. Zhu, E.R. Martin, J. Shen, "New Signals in Massive Data Acquired by Fiber Optic Seismic Monitoring Under Pennsylvania State University"
This preprint on EarthArXiv describes "A Scalable Algorithm for Cross-correlations of Compressed Ambient Seismic Noise," was recently in the 2019 SEG Annual Meeting Expanded Abstracts.
E. Martin, N. Lindsey, J. Ajo-Franklin, B. Biondi, "Introduction to Interferometry of Fiber Optic Strain Measurements," accepted pending minor revisions, preprint on EarthArXiV.
B. Biondi, S. Yuan, E.R. Martin, F. Huot, R.G. Clapp, "Using telecommunication fiber infrastructure for earthquake monitoring and near-surface characterization," chapter accepted to the upcoming AGU book on DAS.

Recent research funding:

The project "Fast Comparative Algorithms for Sensor Array Summaries" was recently selected for funding through a subcontract with UT-Batelle, LLC (operating Oak Ridge National Laboratory)
The project "EAGER: Exploration of an Interdisciplinary Approach to Resolving a Critical Issue in Evaluating Liquefaction Hazard of Challenging Soil Sites" with A. Yerro Colom and R. Green (Virginia Tech Civil & Environmental Engineering) was recently selected for funding by the NSF Engineering for Civil Infrastructure program.
The project "Fully Distributed Acoustic and Magnetic Field Monitoring via a Single Fiber Line for Optimized Production of Unconventional Resource Plays," was recently selected for funding by the DOE Office of Fossil Energy. This will be a collaboration with Virginia Tech's Center for Photonics Technology and Sentek Instrument LLC.
We recently wrapped up Phase I of "Advanced Computational Methods towards High-Resolution Fiber Optic Distributed Acoustic Sensing," a collaboration with Luna funded through a Phase I STTR from DOE Geothermal Technologies Office.

At the AGU Fall meeting in December, Nate Lindsey and I presented a tutorial on "Distributed Fiber-Optic Seismology in Theory and Practice," and we've turned that material into a YouTube video so it's easy to watch at your own pace. We also include many references at the end if you would like to find out more about some of the recent advances in this area.